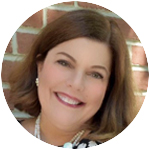 Open your heart to God's love by caring for those in need – Catholic Philly
By Sarah Hanley • Posted on March 22, 2021
During Lent, we exemplified Christ's love for us by caring for those who need it most, giving up something we value and making sacrifices for the good of others, and finding new ways to respond to God's call to serve.
As the Lenten season ends and the Easter season begins, we embark on a new spiritual journey of renewing our baptismal promises and opening our hearts to God's love.
As Pope Francis said, "This Lenten journey, like the whole pilgrimage of Christian life, is even now illuminated by the light of the resurrection, which inspires the thoughts, attitudes and decisions of the disciples of Christ" .
How to open your heart to the love of God? At the Catholic Foundation of Greater Philadelphia, this is at the heart of our mission. Our slogan is: "At the heart of charity is love". But what does that actually mean? This means that through charity we express our love for Christ and our brothers and sisters by caring for those in need.
By choosing to be charitable and philanthropic, we strengthen this love and share it with all of Christ's people. Our love grows when we help those who are sick, homeless, hungry or forgotten.
The CFGP is your resource for catholic donation in many ways, but it's important to remember that choosing to work with us has a much deeper meaning. Our two services, charitable fund management and nonprofit development consulting, are rooted in a connection between you and your faith. We will work with you to ensure that your love for Christ and our faith is reflected in every donation you make through our charitable funds. These funds personally touch the lives of so many of our brothers and sisters in need.
Likewise, our non-profit consultancy services deepen the meaning of your ministry. Our team will work alongside you to unite the mission of your ministry with your community's love for Christ. This unity is what helps build strong and fruitful support for the parishes and organizations we serve.
As we prepare for the resurrection of Christ, we can ask ourselves many questions. How can I be a servant leader in my own community? How have I felt the love of Jesus in times of sadness in my own life? How has this season of Lent influenced me to become a more faithful follower of Christ?
Take time to reflect on these questions as we anticipate the most special and holiest day of our Catholic faith, and keep in mind that the CFGP is always available to guide you on your journey to answer them. For more information on how CFGP can work with you, visit LeCFGP.org.
May God bless you and your loved ones. Have a wonderful Easter.
***
Sarah Hanley is President and CEO of the Catholic Foundation of Greater Philadelphia. To learn more, visit LeCFGP.org or call 215-587-5650.