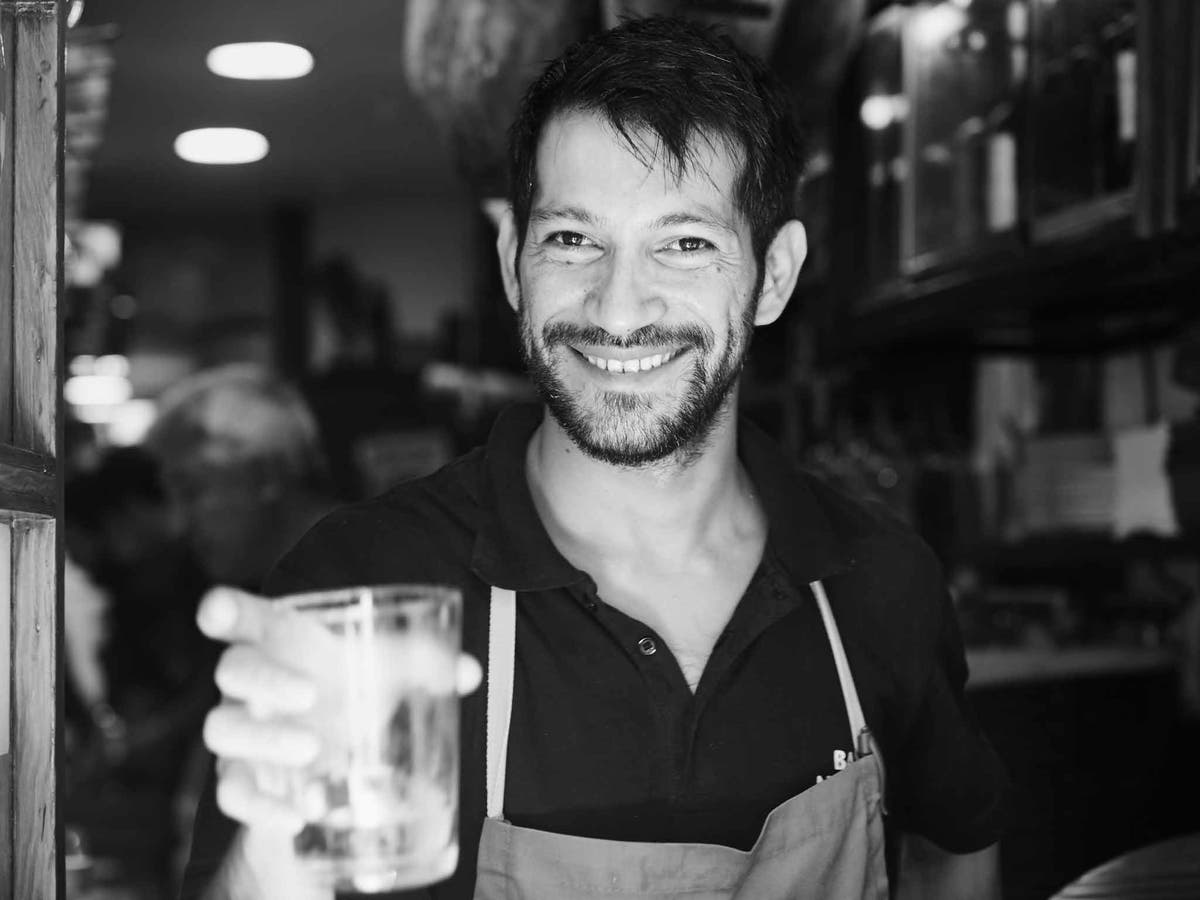 Spanish chef Jose Pizarro selects his five favorite Basque restaurants | The independent
[ad_1]
The spotlight is on San Sebastian, one of this year's joint European Capitals of Culture. The coastal city is home to no less than seven three Michelin star restaurants and has one of the highest densities of Michelin stars per square meter in the world.
Alameda [one Michelin star]
This family-run restaurant located in the French border town of Hondarribia uses locally grown produce to help protect and support the local food culture and traditions and to maintain the sustainability of the region. The chef is the talented Gorka Tazpartegi who serves food in the impressive dining room. The fish is caught daily, but also don't miss the roast beef tenderloin with Idiazabal cheese.
(00 34 943 642789, restaurantealameda.net)
Arzak [three Michelin stars]
Chefs Elena and Juan Mari continue to push the boundaries of Spanish cuisine, turning food into art. It's no wonder it's among the top 50 restaurants in the world. The pair had a huge influence when I started writing a book on Basque cuisine and a visit to this landmark in San Sebastian will be one of the best dining experiences you will ever have.
(34 943 27 84 65, arzak.info)
Nestor Bar
One of my favorite places in San Sebastian is the Nestor bar in the old town. They only sell three things – padrón peppers, a tomato salad, and a txuletón steak. Be prepared to wait for your table as it is very popular and has a long history, having opened in 1980. It really is the best steak in San Sebastian and well worth the queue.
00 34 943 424873, barnestor.com)
Bodegón Donostiarra
I always go for the chicken wings and the baked omelet (tortilla). And the last time I was there they were better than ever. The tomato salad is also amazing and its secret is probably Manzanilla Cacereña olive oil. This San Sebastian terrace is the perfect place to soak up the Basque sun with a cold beer, cider or local txakoli.
(0034 943 011380, bodegadonostiarra.com)
La Cuchara de San Telmo
This is one of my favorite places in San Sebastian; their suckling pig is a must. The skin is golden and crisp, while the meat will melt in your mouth. I'm also inspired by their tomato soup, served cold with ham and Idiazábal cheese. They won't give you the recipe but you should try making your own.
(00 34 943 441655, lacucharadesantelmo.com)
BASQUE: Spanish Recipes from San Sebastian and Beyond by José Pizarro (Hardie Grant, £ 25.00). José will also be serving a selection of dishes from the book at his London restaurants throughout April (josepizarro.com).
[ad_2]